helping today for a better tomorrow
Jonesboro Housing Authority
Welcome to the Jonesboro Housing Authority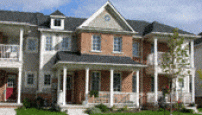 Jonesboro Housing Authority administers HUD Public Housing and Section 8 Housing Choice Voucher Programs in the City of Jonesboro and in Clayton County, Georgia.
JHA's Mission:
The Mission of the Jonesboro Housing Authority is to assist eligible low income families with safe, decent and affordable housing as they strive to achieve self-sufficiency and improve the quality of their lives.  The Housing Authority will create and maintain partnerships with its clients and appropriate community services in order to accomplish its mission in a non-discriminatory responsible manner.
JHA's Section 8/HCV Waiting List is Currently Closed!
JHA's Public Housing Waiting List is Currently Closed!
Mailing Address:  P.O. Box 458, Jonesboro, GA 30237  |  Physical Address:  203 Hightower Street, Jonesboro, GA 30236
Phone (770) 478-7282  |  Fax (770) 471-4997  |  TTY (770) 478-4804 

Owner/Landlord Opportunity for Housing Choice Voucher Program
JHA is pleased to offer owners an opportunity to present your unoccupied units at our tenant briefings.  Tenant briefings will be held twice a month.  All meetings will be held in building 207 Hightower Street, Jonesboro GA 30236.  Owners should RSVP five (5) business days before the briefing due to limited spacing, so please arrive on time.  Briefings will be held from 3:45 PM to 4:15 PM.  Briefing days will be posted on JHA's website under the HCV Landlord Portal.
Jonesboro Housing Authority is not granting that you will find a suitable tenant.  Tenants have the right to choose which landlord they would like to release their RTA moving packet to.  We will not give a reference for personal information on any tenant.  If you have any further questions, please contact Ms. Janet Wiggins at jwiggins@jonesborohousing.com.
Public Notice
The Housing Authority of the City of Jonesboro is developing its Annual Agency Plan, Five-Year Capital Fund Program budges, and related documents for Fiscal Year October 1, 2018 in compliance with current HUD regulations.  A public hearing will be held June 19, 2018 at the Authority's office at 207 Hightower Street, Jonesboro, GA 30236 at 6:00 PM.